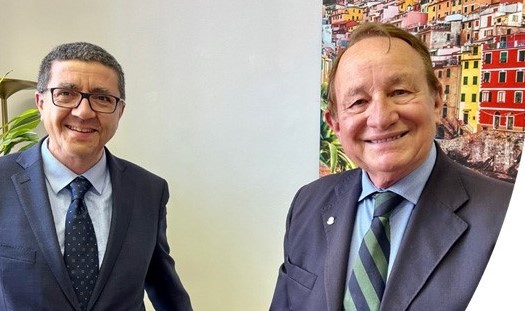 On Tuesday 17 May, at the Foreign Ministry's headquarters in the Farnesina Palace, President 
Paolo Petroni
, accompanied by Secretary-General 
Roberto Ariani
, met Embassy Counsellor 
Andrea Canepari
, Honorary Academician for Roma Nomentana and head of the Foreign Ministry's Office VII for Agrifood Internationalisation.
The conversation centred on the collaboration between the Italian Academy of Cuisine and the Foreign Ministry, and resulted in 
three primary objectives. Supporting Italian cuisine worldwide
 through promotion programmes, with a particular focus on local traditional PDO and PGI products;
Disseminating Italian culinary culture 
by initiating local and international communication to promote national products;
Developing cooperation with universities and cultural centres
, including schools, through conferences, seminars, campaigns and the diffusion of scientific data.